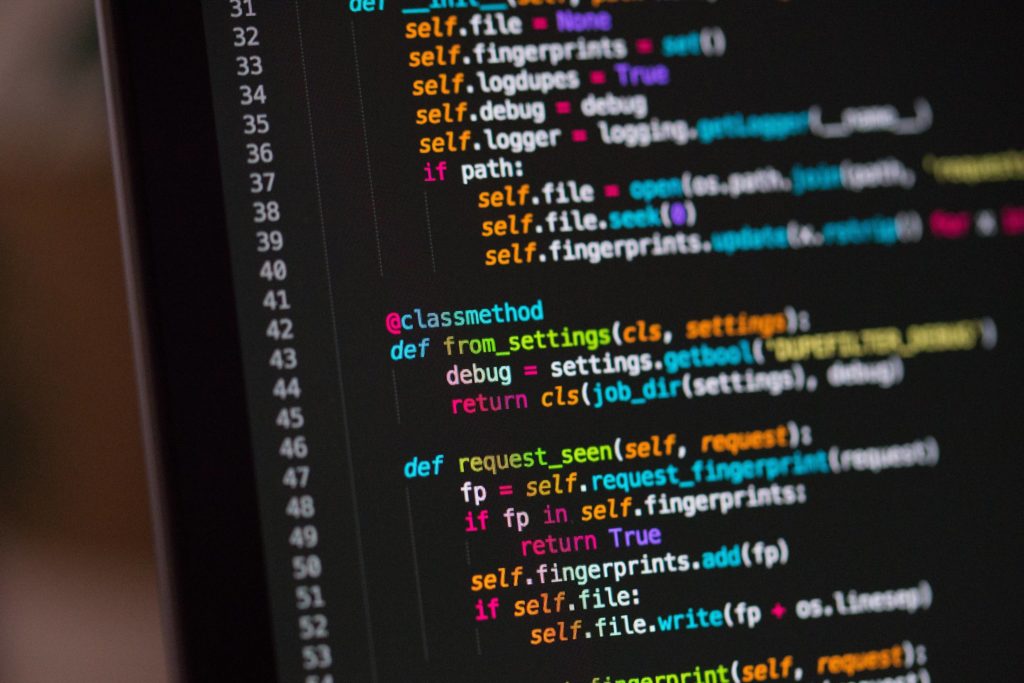 When Does Vibetribe Collect Your Information?
Vibetribe may collect certain information when an individual:
Registers for use of the website or uses the website.
Engage services from us.
Seeks employment opportunities with Vibetribe.
Wishes to obtain more information about our products and services.
Participates or completes a market research survey or similar activities with Vibetribe.
Participates in a draw conducted by Vibetribe.
What Type of Information Does Vibetribe Collect?
Personal or business contact information which you may choose to provide while visiting or registering on our Website, including registrations of interest to Vibetribe's events. This information may include your: name, address, company name, job title, industry, telephone number, email address, and the name and email of third parties that you may provide to us.
If you register for a Vibes account, you may be asked to create a profile. Based on your privacy settings, your profile may be made available to other members of the shared site(s) and may include the registration information you provide as well as other information you choose to add such as employment history and highest educational qualifications.
When completing a market research survey or other similar activity, personal data relating to general demographic profile (i.e. gender, age group etc.) or other non-discriminatory personal information that may be supplied by you or collected about you as required by us.
When participating in a draw, contact details such as names, emails and contact numbers that may be  collected from you as required by us.
Behavioral information on how you use the website and your IP address extracted from Google analytics.
If you have registered a Vibes account, we may collect the content you post, link, store, share or otherwise make available to other users, including text, links, photos, graphics, audio, videos, location data or other material ("Your Vibes Profile") based on your privacy settings . If you access Vibes via your Facebook account, your Facebook public name or other public profile information will be linked to your vibes profile. Based on your privacy settings, your location data may be also used when you access Vibes so that we can provide you with relevant suggestions of nearby companies and brands on your Vibes profile.
If you are applying for a position at Vibetribe, we may also collect your resume, work history, and education if you choose to provide or upload your resume via our website.
How Does Vibetribe Use My Information?
At Vibetribe, we handle your privacy with utmost importance and we endeavour to protect your personal information. As used in this Privacy Policy, "personal information" means information such as: your demographic profile (i.e. gender, age group etc.), your name, email or other personal information that may be supplied by you or collected about you as required by us.
Vibetribe uses personal contact information that you share with us to fulfill contractual obligations that may include providing products or services that you or your employer purchased, respond to your job application related enquiries or communicate with you about your account or transactions with us, and send you information about features on the website, or changes to our policies or events for which you registered.
Surveys, Polls, Audits, Reviews: Vibetribe compiles research data into a statistical aggregate and uses this information for business and administrative purposes which includes but not limited to improving products and service offerings, and enhancing customer service level that you or your employer may have purchased.
Vibetribe does not sell, trade or rent your personal information collected to others.
Vibetribe will not reveal your personal information to any external organisation unless required by law.
Vibetribe may utilise your personal data from time to time to send you invitations to other market research surveys or similar activities, latest insights or other similar information.
While every reasonable effort will be made to ensure that all personal information will be so protected, Vibetribe cannot be responsible for any unauthorised use or misuse of such information and from risks which are inherent in all internet communications.
Vibes App: If you are using Vibes, your profile may be publicly available ("Public Vibes Profile") on the application if you choose to do so in your privacy settings. We may use your public Vibes profile in different ways, including displaying them, reformatting them, incorporating them into other research, creating derivative output from them, promoting them and distributing them. We may also share your public Vibes profile with third party businesses so that they can improve their products and services.
Vibetribe may send you periodic communications about Vibes, your account and the application to facilitate your use of the application.
If you choose to connect to your Facebook account on Vibes and make your facebook profile public in your privacy settings, your name or user ID that you use with Facebook will be publicly displayed along with your Vibe's profile and such information may be viewed by and shared with third party businesses which have access to public profiles.
Effectiveness of Research and the Website: Vibetribe frequently analyses data pertaining to visitor trends, research consumption, and research grading to improve our research, plan site enhancements, and measure overall site effectiveness.
IP addresses are collected to maintain our website security and ensure access to restricted aspects of the website is limited to only authorised users.
Job Applications: We use your submitted information to respond to enquiries which you may make regarding our job postings.

Improving Vibetribe's Performance when Engaging Third Party Vendors: Vibetribe may disclose selected non-discriminatory and aggregated data to third party contractors or vendors in connection with their performance of services to us. Contractual agreements between us and such third parties provide that Vibetribe's data will be kept confidential and secure.
Newsletters and Marketing Emails: Vibetribe may send you periodic promotional emails and special offers.
Vibetribe Online Communities: If you participate in Vibetribe online communities or other similar shared services by Vibetribe, your public profile information may be shared with other members to facilitate collaboration based on your privacy settings.